A photography camp for 10-16 year olds.
Create a unique time capsule album of your 2023 summer in Hong Kong with photographs you've captured.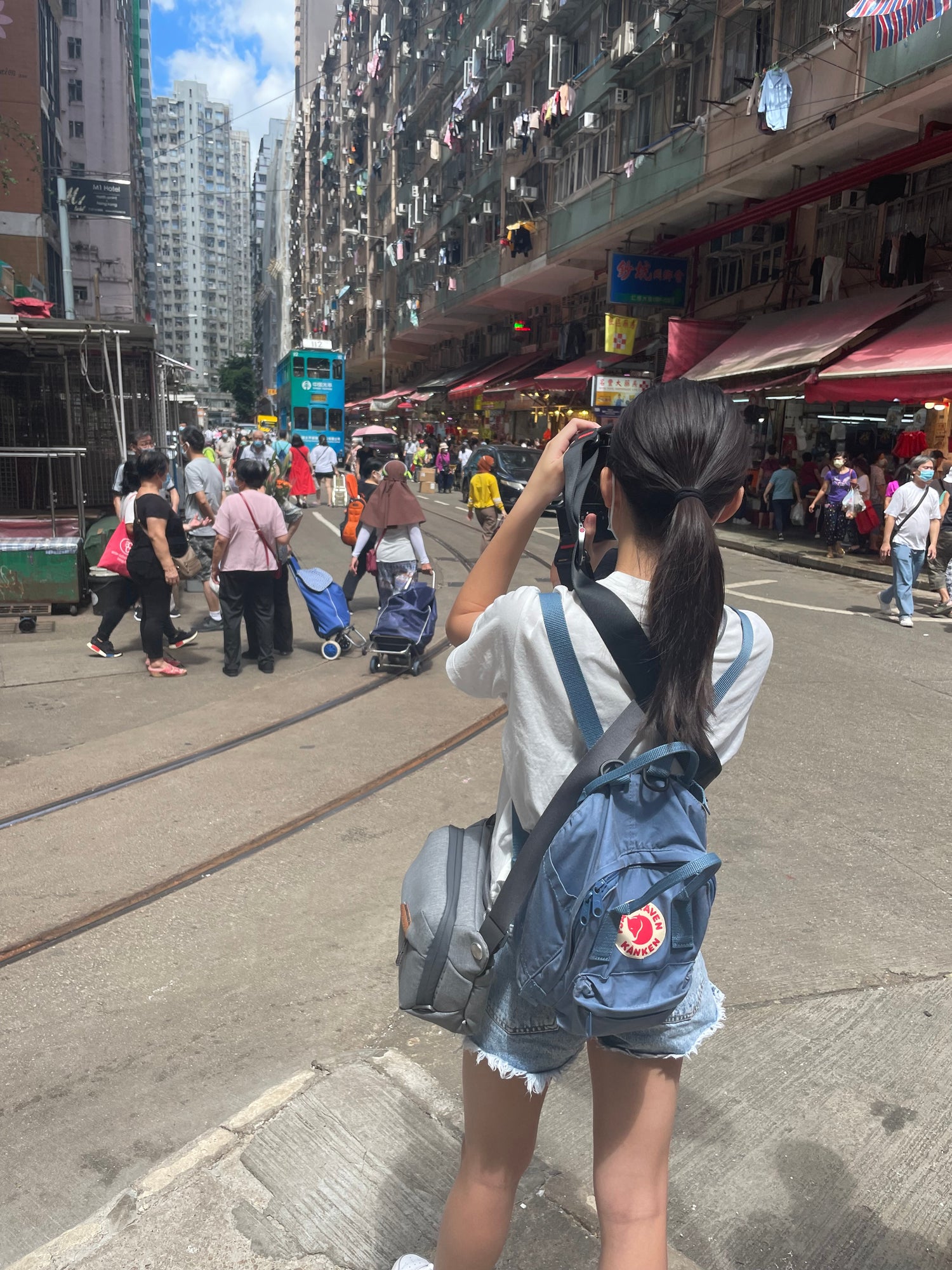 Learn the Art of Photography This Summer
Our 2023 HK Summer Camp is a five-day program that will have your teen taking photos like a pro in no time.
Our students work in small groups (max of 6), where they'll be able to get one-on-one guidance and instruction.
They'll learn the foundations that every pro needs from how to frame their shots, how to get the best lighting with their cameras (or mobile phones), and even what kind of settings they should use when shooting outdoors.
And at the end of the week, they'll have created their very own album of photos that you can keep forever!
"THANKS, ALEX LOVED IT AND IT REALLY IGNITED LOADS OF ENTHUSIASM FOR TAKING PHOTOS" G.L.
Daily holiday camp structure:
9:30am meeting in Wan Chai MTR Exit A3
9:30am - 12:15pm Photo walk
12:30pm - 1:00pm Lunch (please bring a packed lunch)
1:00pm - 2:20pm Photo review, basic editing, going over learnt materials, games, and going over the materials for the next day. As well as working on the final photography album.

2:30pm Meet back at Wan Chai MTR Exit A3
(or keep scrolling for more information)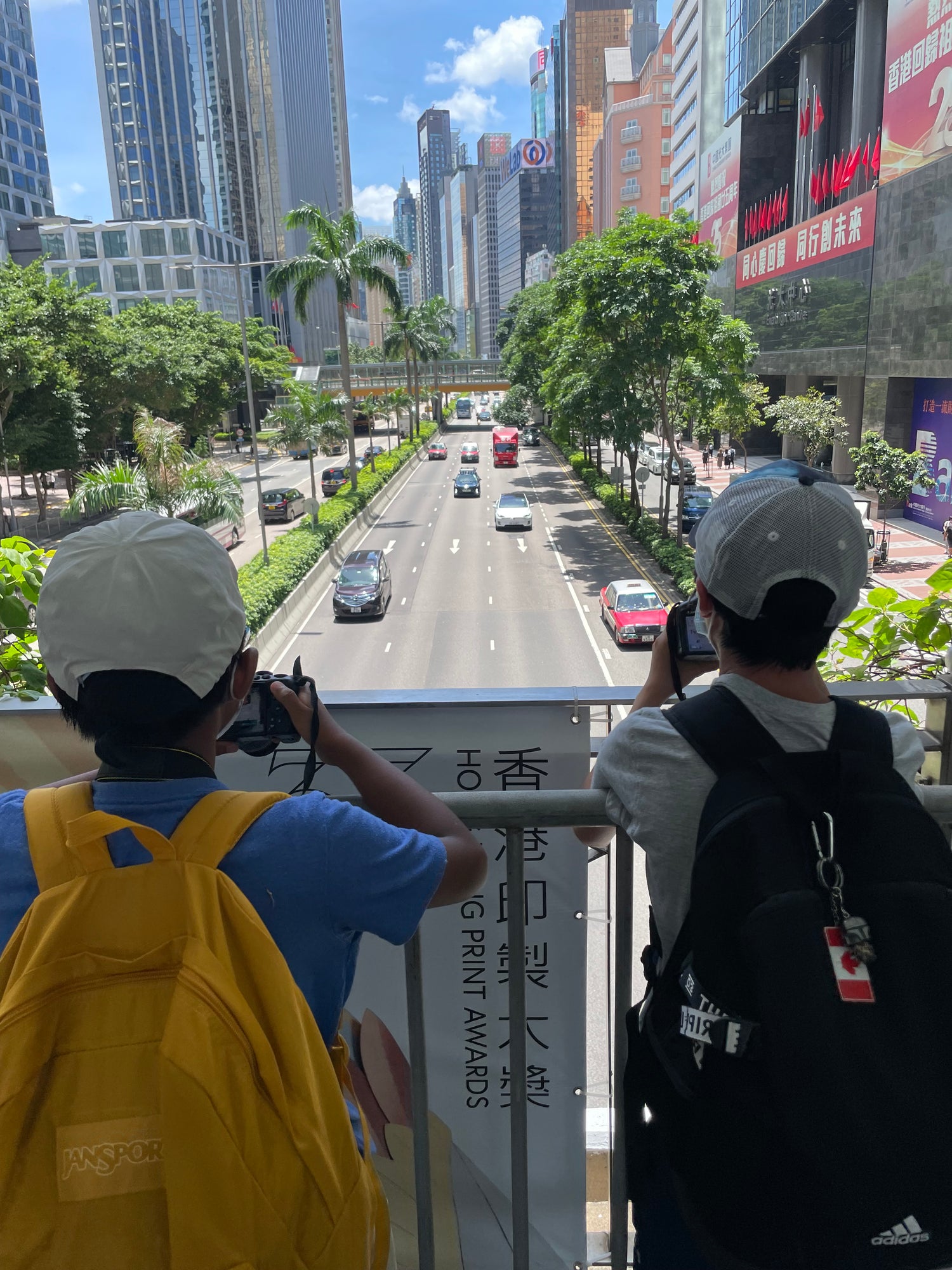 They'll also have the opportunity to make new friends and explore the city of Hong Kong while practicing new photography skills.
It's the perfect holiday camp combination of learning, fun, and adventure!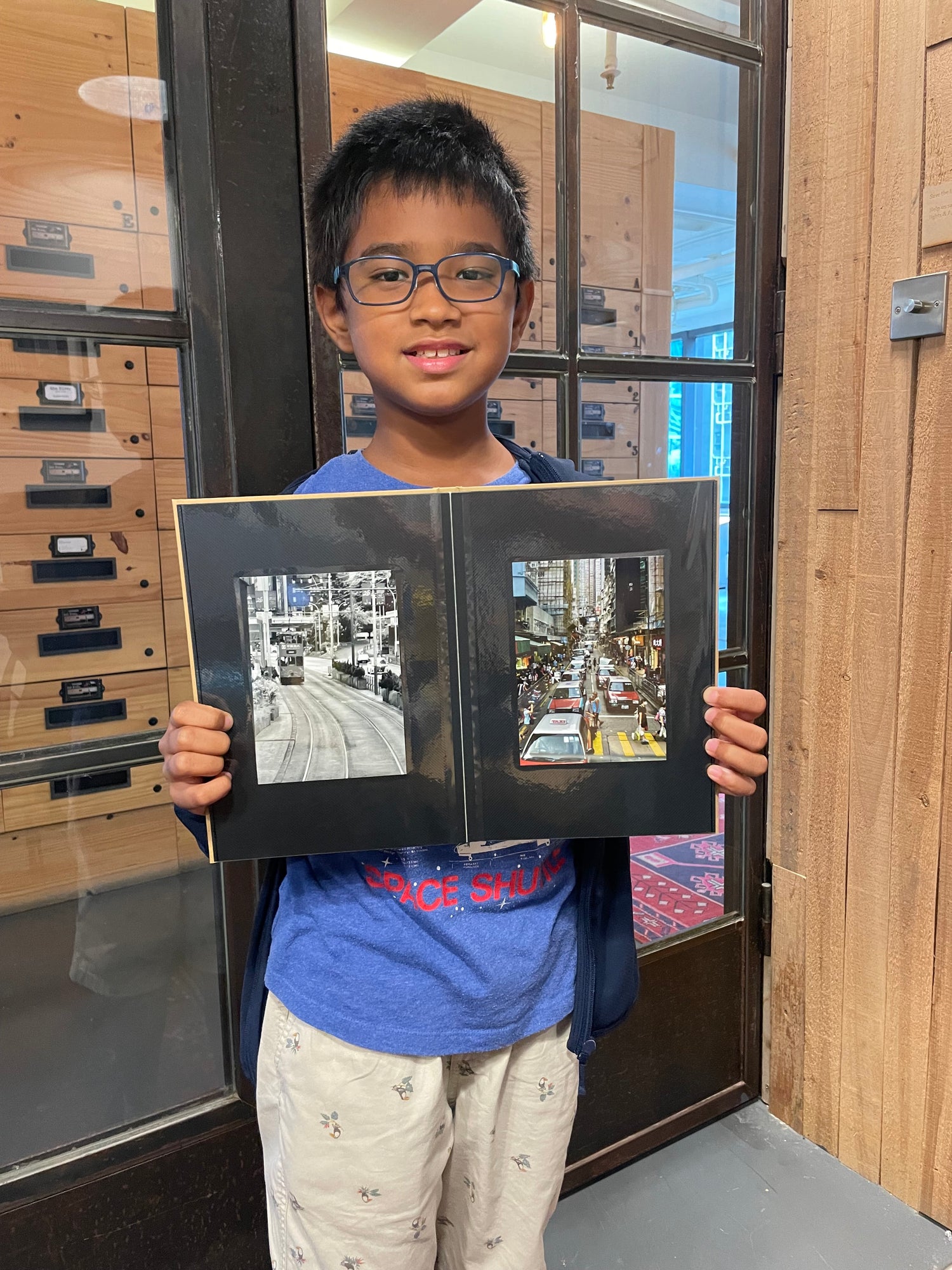 We will work on basic light room editing skills and take what we learn about what makes a great photo to select our top images to showcase.
Each student will create a special portfolio album of memories in this unique Hong Kong photography summer camp.
This Hong Kong Summer Camp Teaches
How to frame a phone with your camera and special skills to capture photos

What is aperture & shutter speed and how to use it to make your photos amazing!

Basic light room editing skills and photo management

+ Take home a summer in Hong Kong time capsule album of your favourite photos from camp

Don't forget!

You can join this camp with a camera OR mobile phone
Save 800HKD When You Register by May 31st!
Monday to Friday 9:30am -2:30pm
5000 HKD - regular price
.
Book by May 31st and pay just 4200 HKD
Summer Camp 2023 Dates:
June

19 to 23 - 2 spots left!

26 to 29

July

3 to 7 - SOLD OUT!

10 to 14 - 1 spot left!

17 to 21

24 to 28
FAQ for Holiday Camps
Who is this holiday camp for?

These holiday camps are aimed at 10-16 years olds.

For students with any level of experience (even complete beginners). We learn the foundation skills as well as work on fun techniques creating a varied portfolio at the end of the week.
Where will you go each day?

A Sample Itinerary:

Day 1 - Wan Chai

Day 2 - Central & Star Ferry; the iconic skyline, Hong Kong buildings

Day 3 - Prince Edward area; Markets flower, bird and gold fish.

Day 4 - Sheung Wan & Sai Ying Pun

Day 5 - Hong Kong by tram

We will be visiting markets, temples, parks, iconic Hong Kong buildings as well as learning how to capture Hong Kong's special transportation.

Each day will begin and end in Wan Chai. We do our editing and holiday camp projects in a co-working meeting room space less than 5 minutes walk to Wan Chai MTR.

Note: The itinerary will be sent out the Friday before camp starts. If you are signing up for more than one week each week will differ from other holiday camps attended.
What is included?

- 5 days of small group instruction

- A take home booklet with guidance to continue on your photography journey

- Printed photos youve taken set into your own photo album.
What equipment is needed?

A camera, mobile phone, or i-pad. I do have 2 extra cameras to lend out by request.
Can I arrange a private holiday camp for my teen & their friends?

Of course! Already scheduled weeks can be privatised if no one else is signed up to that week yet. To make a scheduled course private you need to reserve a minimum of 4 places.

Alternatively get in touch to select your own week to arrange a holiday camp for your own group.
Still have more questions?

Email Nicole at info@wanderwithnicole.com
Don't miss out on this amazing experience! Our Hong Kong Summer Camp is the perfect way to capture the moment and create lasting memories. Sign up now and join us for this one-of-a-kind camp!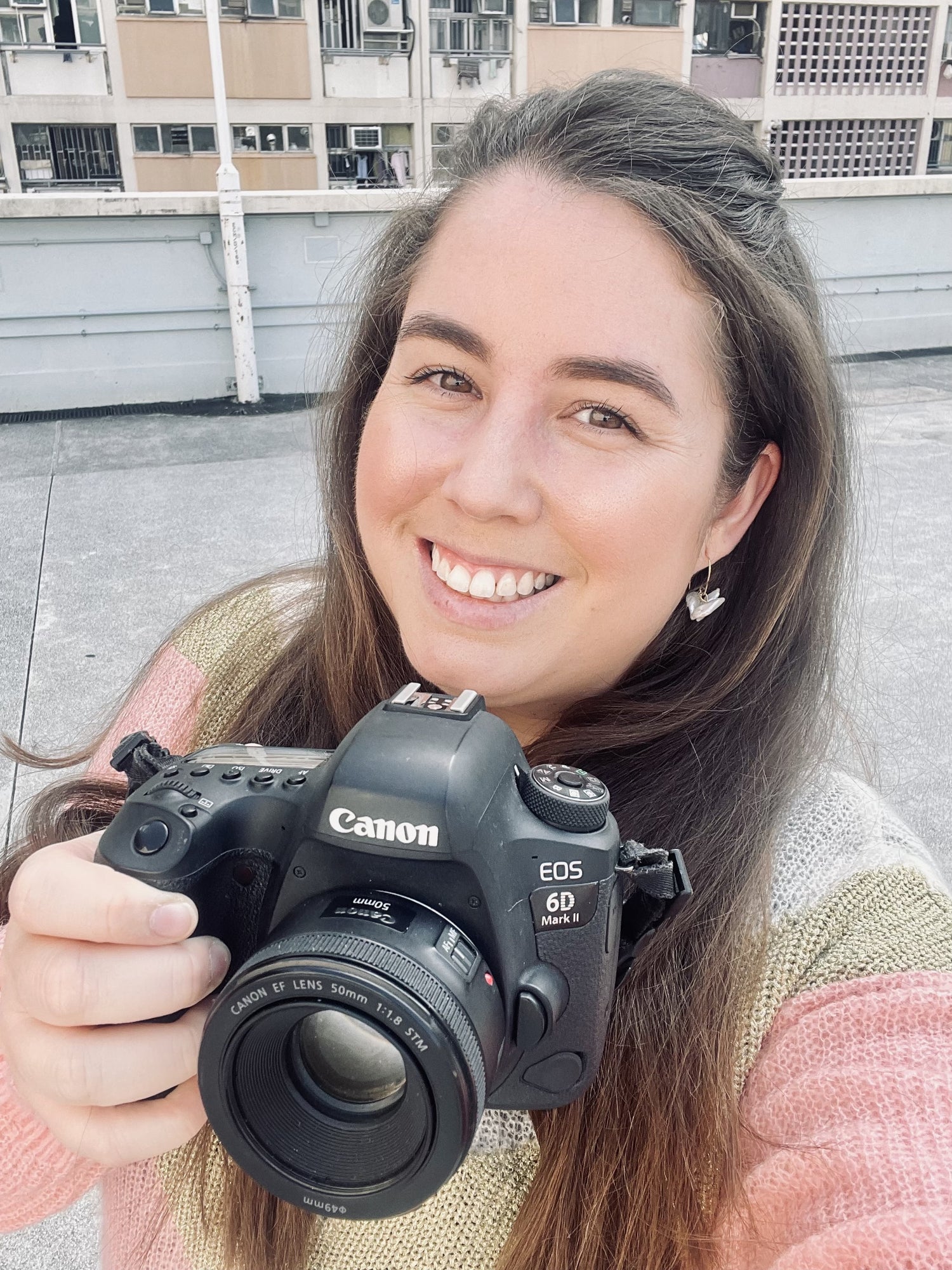 You're here looking for a summer camp for your son or daughter that gets them out of the house and off the screens?  Great!  Thats exactly what this is.  My name is Nicole and I am a former professional nanny with over 14 years experience as well as a full time step mum of two.    

Along with our daily adventures around Hong Kong using my expertise in the street photography field we will dive deep into understanding what makes a photo go from meh - to AMAZING.  Trust me, your kid will be coming home with photos you could be framing and hanging on the wall. 
I can't wait to share my passion for photography and enthusiasm for Hong Kong.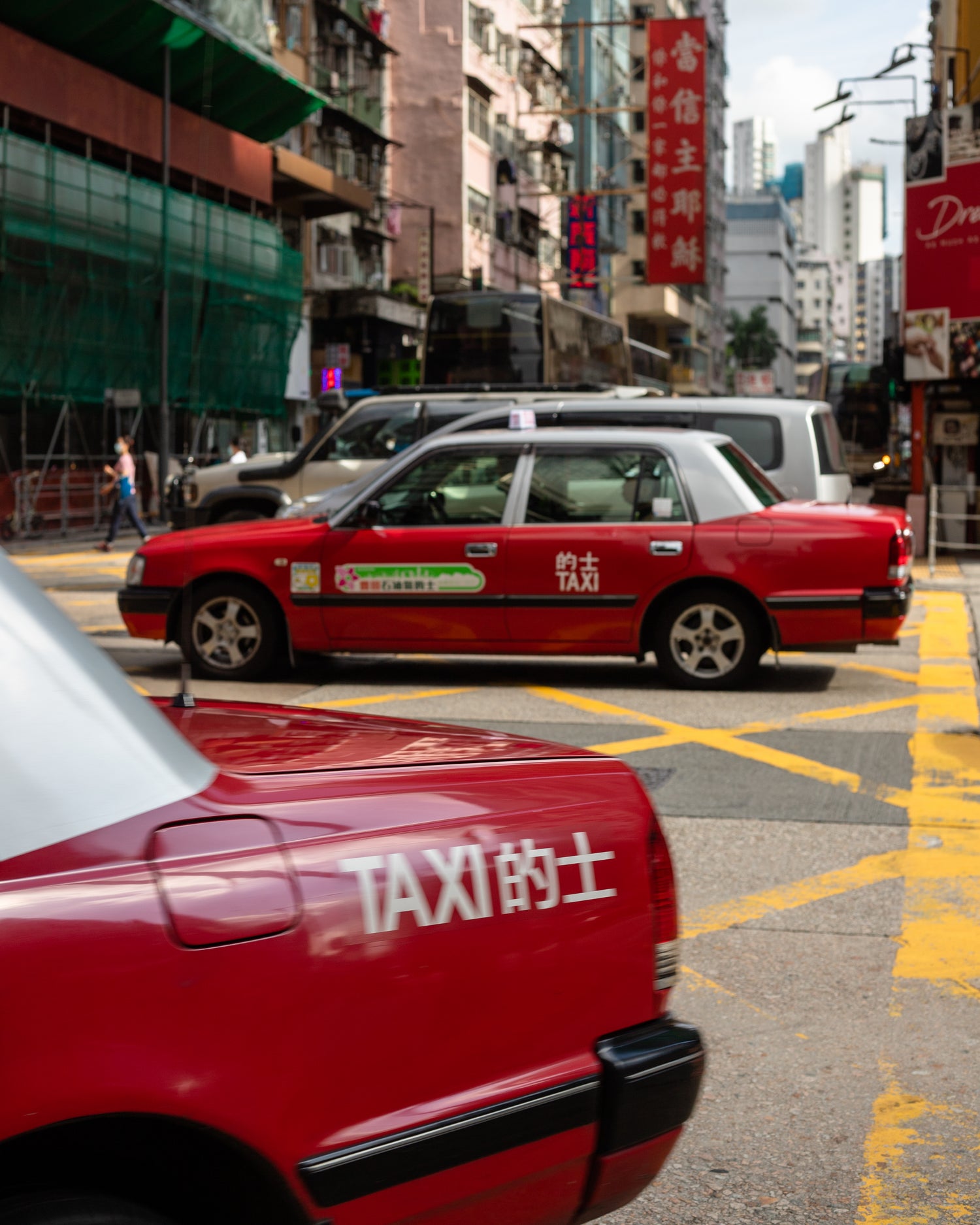 Interested in photography
Have you signed your child up but don't want to miss out on all the fun? If you are interested in starting your own photography journey than contact us today to sign up. We do adult workshops too!